<![if !vml]>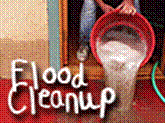 <![endif]>
<![if !vml]>

<![endif]>
Aragon has implemented an Emergency Response policy for responding to emergency situations and special service needs.
This Emergency Response policy is based on the position that each and every member of the Aragon team is:
1. Accountable to our clients at all times
2. Responsible for taking whatever action is necessary
to quickly and efficiently resolve any complaint.
3. Assist in any emergency situation.
4. Be on call 24 hours per day / 7 days per week
Aragon has developed specific Emergency Response Cards, which will make contact easy, this is indicative of the commitment that we have to our customers.
Our special service team is available on a moments notice to handle any situation with ease. Aragon is committed to providing the highest level of service and to give our clients 100% satisfaction.


ARAGON BUILDING MAINTENANCE
55 TORBAY ROAD
UNIT #6
MARKHAM, ONTARIO
L3R 1G7
<![if !vml]>

<![endif]>
(905) 948-1400